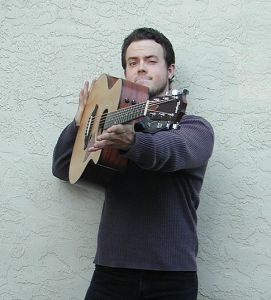 Daniel James (Kumar) is a native resident of the Tri-Valley, who has spent 

most of his years living in Pleasanton.
 At the age of 15- following his 

new found interest in its sound- he first started playing guitar. After 

countless hours and late nights 
of practicing on his electric, he decided to 

buy his first acoustic and broaden his passion for the instrument. 
Since 

then, he has taken it up as his preference, primarily for its range of 

styles and powerful solo sound. After exhaustively 
researching techniques 

and theory in lessons and at school, playing shows and competitions in and 

around town, 
and collaborating with various artists, he is now working as an 

acoustic instructor who is eager to share all his knowledge with 
anyone who 

is willing to learn.